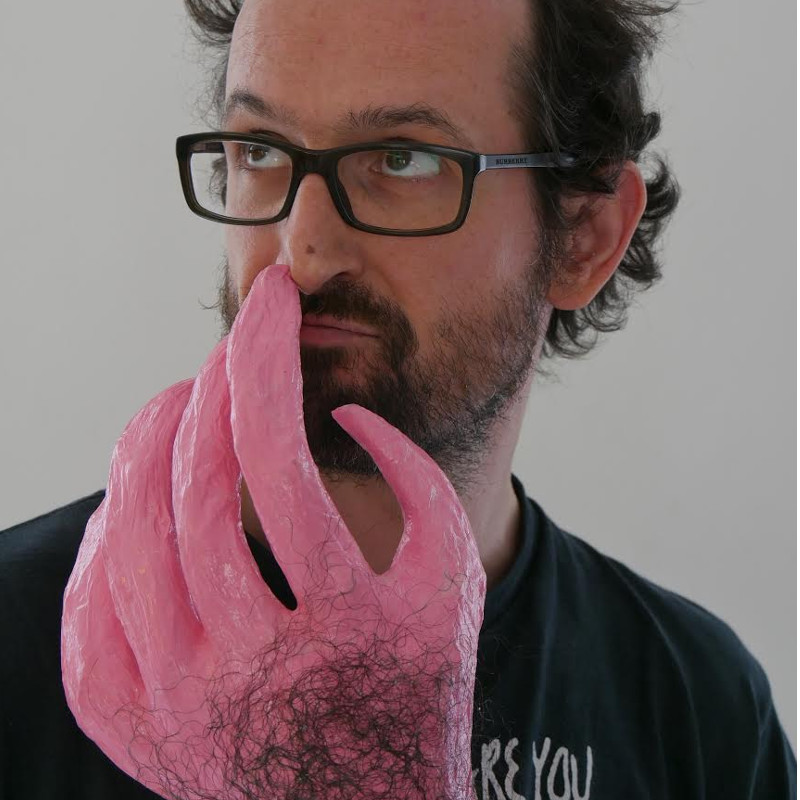 Behind this onomatopoeia hides Mehdi Hercberg, an prolific and instinctive artist who also teaches at the Estienne school in Paris.
Influenced notably by the Japanese experimental scene, we find in Shoboshobo this spirit imprinted with rigor and repetition that drives to a total detachment from gesture and representation. At times close to abstraction, his drawings and notably his "walldrawings" combine mastery and improvisation. In his universe swarm monsters, characters with scrawled anatomies, landscapes made of geometric shapes that drip, all hiding behind a seeming simplicity. A world that is boiling, gory, and delirious.
His work, expressed through drawings or installations, has been exposed in many European countries, as well as in Argentina, the United States, and Japan. As an illustrator, he collaborated with many brands, institutions, and medias, including the New York Times, Zeit magazine, Fondation Cartier, the Centre Georges Pompidou, Pictoplasma, Chronic'art, Plant Magazine, H&M, Levis, Red Bull, Pull & Bear,…
He lives and works in Paris.