Xerak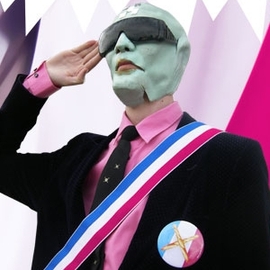 XERAK is a designer and a musician creator of the electro trash kawaii mouvement. His universe comes from the Japanese comics the American comics the Pxl Art the Pop art and the science fiction movies of the 50's.
The XERAK music is a melt of electro acid punk toy kawaii with a little bit of Japanese 90's techno. (Denki Groove, Pierre Taki…).
During his lives the sound is followed by his hypnotics designs his energics video creations and his funnies video games. For the shows he plays differents characters like The Delux Punk Pink Poodle the Sexfloor Preacher the Mutant cooker the Mutant Disco Samouraï and the Mutant President.